Here are some tips and tricks for adding a GloveBox Client Login portal to your agency website.
Agency partners who have added a GloveBox login to their website see, on average, 18-20% higher adoption!
The key to a successful self-service experience for your clients is to make your tools and technology readily available. Adding a Client Login to your website ensures a cohesive and convenient self-service experience for your policyholders. We can provide you with all the tools your web developer needs to create a successful client login portal in a variety of formats.
Website Client Login Link
This can be requested from your Agency Success Manager via the live chat in GloveBoxHQ.
Options for building your Client Login Portal
Create a custom button
For a more seamless experience, add a button in the style of your current website.
For this one, instruct your web developer to build a login button that matches your current website look/feel (or repurpose an existing button) and link it to your GloveBox Connect Link.


Build a "Client Center"
For the ultimate user experience.
Build a robust client center that utilizes multiple features to provide your clients with various options for self-servicing and quick access to GloveBox.

Add Multiple Access Points
One of the keys to great adoption is to provide your visitors with several places to access the features you want them to use. For example, our agency partner, Cherokee Insurance, provides multiple buttons on their home page for downloading the GloveBox app directly, and for entering their Client Service Center, which is built around their GloveBox login.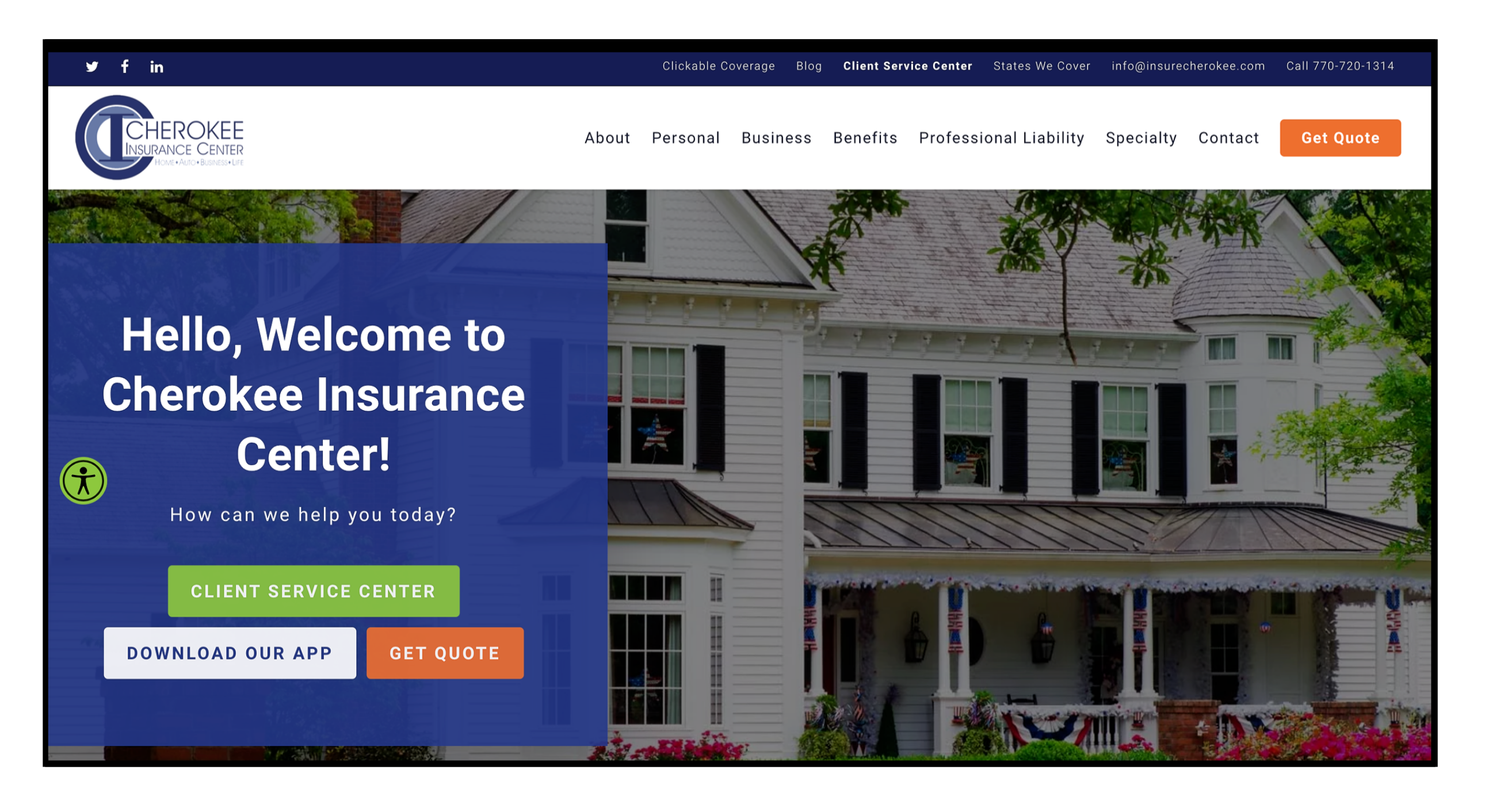 Need a full website overhaul?
Connect with our friends at Advisor Evolved and ask about the GloveBox Agency Partners Promo! They can help you build an attractive and functional website to engage policyholders more than ever before.
Get in touch with Chris at Advisor Evolved to revamp your online presence!