GloveBox makes it easy for both new and existing clients to request quotes directly from your agency. Learn how to use the Get A Quote feature.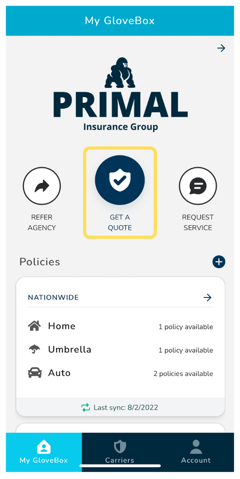 The Get A Quote feature is a clear, convenient way for both existing and prospective clients to provide the basic information needed to get a quote from your agency.
Using the Get A Quote feature
To use the Get A Quote feature:
From GloveBox, navigate to the My GloveBox home screen.
Click the Get A Quote

button from the middle of the screen.

From here, current clients, prospective clients, and referral partners will be directed to complete the Quote Capture form.
GloveBox provides agency partners with a default form that can be used by clients, prospects, and referral partners, but the Get A Quote feature is compatible with a variety of quote capture technology. Read about using GloveBox with other technology here.
Using the Provided Quote Capture Form
From the default GloveBox quote capture form, the requesting individual can provide information about the type of quote they are looking for, with the option to upload a current declaration page. Once submitted, this form is emailed to the agency and to the requesting individual. Once the request is received, the agency can easily follow up with the prospect or client.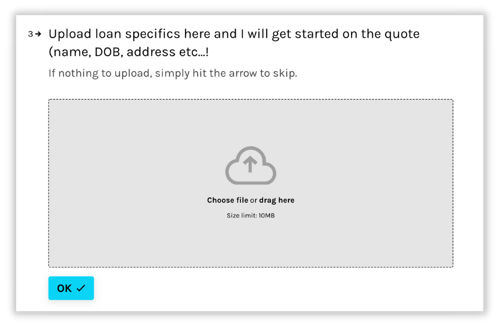 To use your own custom quote capture form, update the capture link in HQ. Read more about how this can be done
here
.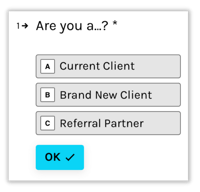 Referral Partners
Agency referral partners can also take advantage of this feature to get a quote for their clients, easily sharing loan specifics and any other relevant account information with the agency.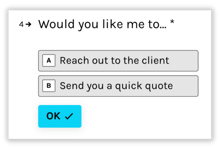 Referral partners can request that the agency reach out to the client directly, or receive the quote themselves to share with their client. Invite your referral partners to connect with your agency's GloveBox, and show them how easy it is to get quotes for their clients.